Hair Transplant Before And After Results
At Medihair, we have performed hundreds of successful hair transplant procedures and guarantee high-quality, natural results that last a lifetime.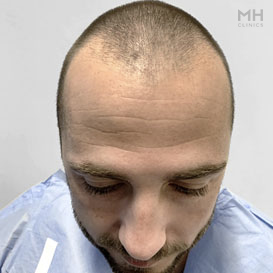 Before
After
After
After
Before
After
After
After
Before
Before
After
After
Before
Before
After
After
Before
After
After
After
Before
After
After
After
Before
Before
After
After
Before
Before
After
After
Before
Before
After
After
Before
Before
After
After
Before
Before
After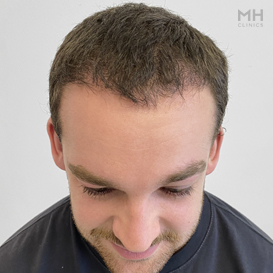 After
Before
After
After
After
WHAT BEFORE AND AFTER RESULTS TO EXPECT
Combining decades of knowledge and experience, our award-winning hair transplant doctors, along with an experienced team of surgical stylists have changed the lives of thousands of men, restoring confidence and self-belief. Our Before and After gallery shows the realistic, natural, long lasting and thick looking results we have achieved at Medihair. On the day of surgery we will design your new hair line and/or the area of implantation to ensure you are comfortable before you go into the procedure room. Scabs are normal and will come off over 7 days and all the newly implanted hairs will fall out and your new hairs will start to appear on your scalp 2 – 4 months later. You are able to wear a cap after surgery and over the week of recovery. Around the 6-month mark your new hairs are gaining length and thickness. Your final result will be at 12 months however some experience significant growth at 9 months. It's very exciting to see your hair growing and taking shape and it's important to be patient during this time.
WHAT TO EXPECT FROM FUE AND FUT TRANSPLANTS?
FUE and FUT are both non-invasive surgery with minimal recovery time. In both procedures, follicular units are removed from the back of the scalp or 'donor area' and relocated to the area(s) that requires more hair, usually the hair line, temples, top of the scalp, or at the back in the crown. We can perform large procedures with both FUE and FUT. While both FUE and FUT will deliver the thickest and best-looking results, they differ in how the hair follicles are extracted and each carry their own advantages and disadvantages.
HOW LONG WILL TRANSPLANT LAST?
Hair transplantation is permanent! New transplants start growing through 2-4 months post -surgery and will have complete thickness at the 9 -12 month mark. Once the hair starts to regrow, it will look natural because the hair is transplanted in the direction in which your hair would normally grow. The beauty of hair transplantation is that doctors work with your own donor hair which is readily available from the back of your scalp and because the hair is your own, once it's relocated, it can grow naturally for life.
HAIR TRANSPLANT SIDE EFFECTS
All surgeries carry some kind of risk. However, the good news is side effects from a hair transplant are usually minor and clear up within a weeks or so. Post op, there may be some bruising, swelling, numbness and pain including a tenderness or a tight feeling in the scalp. No need to wear dressings or bandages as most patients will use a baseball cap or beanie to conceal the small scabs across the treated areas. These should disappear within 7 – 10 days.
HAIR TRANSPLANT COST
Your hair transplant cost will depend on how many sessions you require (if you need more than one). The best way to get an accurate cost for your FUT or FUE hair transplant procedure is to book a complimentary consultation at our clinic. If you are ready to restore your confidence and need a payment plan, click here to discover the payment plan options.
Free Consultation
We provide FREE private and confidential consultations with our highly trained team. Book your no-obligation consultation today.
Virtual Consult
BOOK FREE CONSULTATION