Five Reasons Why You Should Choose Medihair
Our transplants are performed by award winning and leading FUE & FUT surgeons
We guarantee natural and permanent results using your own hair
Our highest growth rates means that over 90% of hair follicles will grow for a lifetime
We are experts in temple, hairline and crown restoration and take a visual approach to creating a look matched to your expectations
We won't make any promises we can't keep & will turn you away if we believe you are not a good candidate for hair transplant surgery
View Our Results
Before
AFTER
Before
BEFORE
Before
After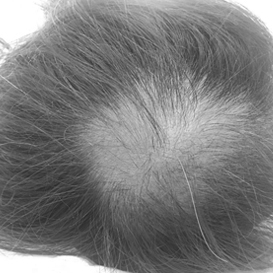 Before
After
Receive a FREE* hair stabilisation program
Receive a FREE* hair stabilisation program
Book your hair transplant surgery before September 2020 to receive a free hair stabilisation program valued at $630.
The hair stabilisation program is designed to keep your hair healthy and minimise further hair loss while you wait for your hair transplant surgery. The program includes:
Anti hair loss shampoo and conditioner valued at $60
Six months supply of compounded medical hair lotion to promote better hair growth valued at $570
A consultation with our award winning surgeon to issue a medical prescription to prevent further hair loss and promote better growth (if required).
Book with Confidence at Medihair
What payment is accepted by Medihair?
We accept Visa, MasterCard and PayPal.
Where do you deliver to?
We deliver to major cities and towns within Australia.
How much is the delivery charge?
The stabilisation pack will be delivered FREE to your home once you have paid your surgery booking fee of $1250.
HOW LONG WILL DELIVERY TAKE?
We will be using AUST POST Express satchel for tracking purposes. Delivery will vary depending on the given address and current climate of events.
How DO I TRACK MY PACKAGE?
We will provide you with the tracking number that Australia Post provides.
RETURNS
Due to the nature of these products, we do not do returns or refunds.
TERMS & CONDITIONS*
The Free hair stabilisation offer is valued by Medihair Transplant Clinics. Patients who pay their booking fee for FUE hair transplant surgery during COVID-19 are eligible to receive the offer. While stocks last. Medihair reserves the right to alter the offer if deemed necessary. If the patient cancels the booking we reserve the right to deduct the cost of stabilisation including admin fees associated with surgical booking. This does not apply to procedures being rescheduled.
book an online consultation